January 7, 2021
Compulsory Registration Scheme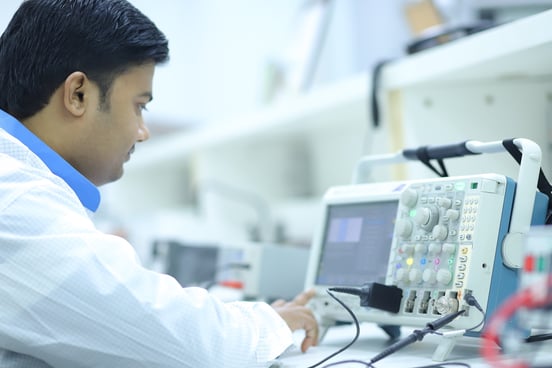 As protection and safety of end user of various electrical and electronics products have become a topmost priority, BIS (Bureau of Indian Standards) came with a scheme called CRS .
Ministry of Electronics & Information Technology (MeitY) (erstwhile DeitY) has notified "Electronics and Information Technology Goods (Requirement for Compulsory Registration) Order, 2012" on 03 October 2012 for first fifteen categories of electronics items under Phase-I. Ministry of New and Renewal Energy(MNRE) has notified five products under Solar Photovoltaics, Systems, Devices and Components Goods (Requirements for Compulsory Registration) Order, 2017 dated 05 September 2017. Compulsory Registration Scheme covers 49 products of different standards . Till yet the products have been covered in V phases.
As per the Orders, no person shall manufacture or store for sale, import, sell or distribute goods which do not conform to the Indian standard specified in the order and do not bear the Standard Mark with unique registration number obtained from BIS. Manufacturers of these products are required to apply for registration from Bureau of Indian Standards (BIS) after getting their product tested from BIS recognized labs. BIS then registers the manufacturers under its registration scheme who are permitted to declare that their articles confirm to the Indian standards. The registered manufacturers are then allowed to put the standard mark notified by the Bureau .
What is BIS ?
BIS is the national standard body of India established under BIS act 2016 (new) for the harmonious development of the activities of standardization, marking and quality certification of goods and for matters connected therewith or incidental thereto. BIS certification is a means of providing third party guarantee of quality, safety and reliability of products to the customer. BIS is the largest of all certification bodies and plays an increasingly important role in the standardization of quality standards.
About BIS CRS:
Manufacture (factory owner) of any product, which comes under the ambit of compulsory registration order (CRO) , notified by ministry of electronics and information technology (Meity) or Ministry of new and renewable energy (MNRE).
Check this link to see the list of products covered under CRS - List of products
Basic Documents requirements :
For product testing :-
Product instruction manual
Product datasheet
Marking label
Circuit diagram & PCB layout
Series declaration
CDF & CCL
As a lab we are only responsible for product testing . If you want to have a brief idea related to registration process, please follow this link .
The Benefits of working with Nemko
By choosing Nemko as your market access partner , you will be working with experienced processionals focused on delivery via the optimal route to product compliance and testing as well as can guide you towards the right path for certification.
Nemko provides a fast turnaround time, helping to get your products to market in as little time as possible.
Nemko has employees who participate in regulatory body committees , allowing us to always provide the latest update and input to our customer.

For more information , contact us at india@nemko.com
Anshuman Dash is a product compliance specialist & marketing professional having extensive years of experience in many standards & regulatory requirements. He has a Bachelor Degree in Engineering from "Institute of Technical Education & Research" , Bhubaneswar and currently pursuing Masters. Along with International...