Get market access to Mexico with Nemko certification
Most products imported, stored, transported, commercialized, sold or used in Mexico must comply with official Mexican standards. These standards are referred to as NOMs (Normas Oficiales Mexicanas), and different NOMs will apply according to the category of your product.

Nemko can guide you through your Mexican market access
Nemko is approved by the Mexican General Directorate of Standards to operate as a Certification Body. That means Nemko can certify products intended for the Mexican market. It also means that Nemko knows what it takes to comply with the Mexican standards.

To ensure a fast and hassle-free process, let Nemko guide you through your Mexican market access.

Want to know which NOMs apply to your products?
The Mexican certification scheme currently covers over 2000 products. These include household appliances and IT/AV equipment. To find out which NOM applies to your products, just fill in this online form, and we will send you more information.

The process
Contact Nemko via our form at www.nemko.com/nom to get information about which NOMs apply to your products.

Submit the required documents to Nemko.

If applicable, Nemko will test your products for compliance.

Certification will be issued.

The Mexican market, with access to more than 100 million people, is open to you.
Bundle all your Canada, US, and Mexico certification requirements with Nemko!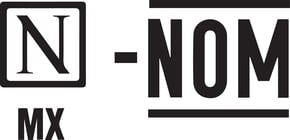 Nemko services
NOM certification according to

NOM-001-SCFI-1993

NOM-016-SCFI-1993

NOM-019-SCFI-1998

NOM-003-SCFI-2014

Highly Specialized Equipment dictum

NOM extension

Out of Scope Letter

Validation letters of samples for customs

Commercial Information

Any other type of service related to

NOM-029-ENER-2017

NOM-032-ENER-2013

Any other type of service related to

NOM-208-SCFI-2016
IFT-008-2015
NOM-196-SCFI-2016
IFT-004-2016
Why choose Nemko?
Nemko operates with short lead times and personal service
We are experts on Mexican standards and requirements. We offer expertise and knowledge for a wide variety of services, including safety, electromagnetic compatibility (EMC), homologation and energy requirements.
Our test reports are accepted for NOM certification.
Nemko is a market leader in global market access and can assist you with entry to more than 15 countries.