Consumers and traders around the world are becoming infinitely more and more conscious and conscientious in their purchasing of electrical goods. The green mark from Nemko will be a help in their search for environmentally friendly products. In a market place covered with green statements and marks, the Nemko Green Mark will demonstrate products where environmental and sustainability compatibility is verified by an independent third party.
The mark is awarded to products which fulfil a range of eco-design requirements, ethical requirements for manufacturers and production control for factories.
The requirements include all lifecycles of the product; from raw materials through production, the use and maintenance phase as well as the end of life requirements.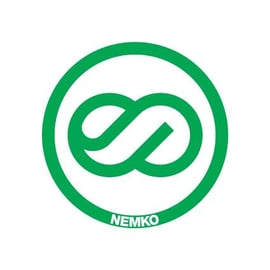 The requirements are related to:
Hazardous substances

Packaging material

Batteries

Production control

CSR (Corporate Social Responsibility)

Electromagnetic fields

Noise

Energy efficiency

Lifetime extension

Waste and recycling
Product categories which can be awarded the Mark are within:
IT equipment

AV equipment

Household equipment

Lighting