October 25, 2021
Saudi Arabia Announces Restriction of Certain Hazardous Substances Requirements in 2022
In December, the Saudi Standards and Metrology Organization (SASO) decided to postpone the implementation of the Restriction of Hazardous Substances (RoHS) regulation for a period of six months.
For more information, read the blog post 'RoHS regulation in Saudi Arabia postponed six months'.
Saudi Arabia is the latest country to issue a Restriction of Hazardous Substances (RoHS) regulation, requiring relevant Saudi manufacturers and importers of electric and electronic equipment (EEEs) to comply with this law from 5 January 2022, onward. This decision comes after several products on the market were discovered to contain dangerous substances that represent a serious danger to both the safety of the consumer and the environment.

The technical regulation was first published on 9 July 2021, by the Saudi Standards, Metrology, and Quality Organization (SASO), in an effort to bring the country closer alignment with the European Union's Directive on restricted hazardous substances in EEEs.

The restriction requires that all relevant products undergo testing to ensure it does not exceed the chemical restriction levels of six substances, namely lead, mercury, cadmium, hexavalent chromium, polybrominated biphenyls (PBBs), and polybrominated diphenyl ethers (PBDEs).

However, this version does not completely imitate the EU's version: it does not yet list four phthalates that the EU added to its restricted list in 2015: DEHP, BBP, DBP, and DIBP.

This new technical regulation will apply to manufacturers of large and small household appliances, information communication technology and lighting equipment, monitoring and control tools, and leisure, recreational and sporting equipment.
There will be exceptions to this regulation, including: medical devices, military equipment, large-scale industrial stationary machinery, large-scale fixed installations, and aerospace equipment. Manufacturers who fail to comply with this regulation are subject to penalties, fines, and the potential for a product to be completely removed from the market.

The Saudi RoHS regulation offers a full overview of supplier obligations including technical and administrative requirements, and directions for completing the conformity assessment procedures clearly outlined in the documentation.

However, it's important to note that a self-declaration will not be sufficient. Instead, the manufacturer or importer must organize the testing and certification process with a notified body.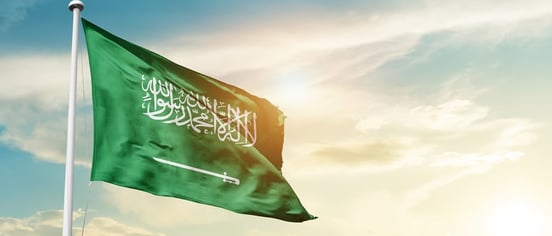 How Nemko Can Help

As a recognized certification notified body in Saudi Arabia, Nemko will be available to help your organization through the certification process. Nemko also provides specialized RoHS regulation implementation services for worldwide compliance solutions. For more information, email us at info@nemko.com to learn more or to get started today.
Lars Hjerpseth is responsible for development for new country routes in the Nemko Direct programme,which offers clients worldwide market access for their products, within both the electrical-and telecom/radio product areas. The Nemko Direct team has delivered thousands of certificates since 1995. Lars has worked for...