Nemko electrical medical device testing services offer unmatched support in the field of testing, inspection, and certification. Nemko can confidently guide your organization through the complex certification and approvals process with ease.
Choosing Nemko as a partner will reduce cost and time to markets. Nemko test reports and certificates are recognized and accepted for national approval applications.
Optimising the approval process
You get test reports according to international standards for safety, EMC, telecom and environmental requirements to demonstrate conformity with national requirements.
We perform quality management audits as joint audits for several countries.
We are your local partner
By contacting your local Nemko team you get access to our experts. They are handling your projects and following up on the delivery. Nemko has test facilities for healthcare equipment in America, Europe and Asia.
IEC 60601-1 (General requirements for safety), IEC 60601-1-xx (Collateral) and IEC / ISO 60601-2-xx / 80601-2-xx (Particular) series of standards. Nemko can assist you to ensure product compliance within more than 50 Particular standards
CB certificates, 52 participating countries
EMC and telecom testing
RoHS testing
Reach and WEEE services
Climatic and environmental testing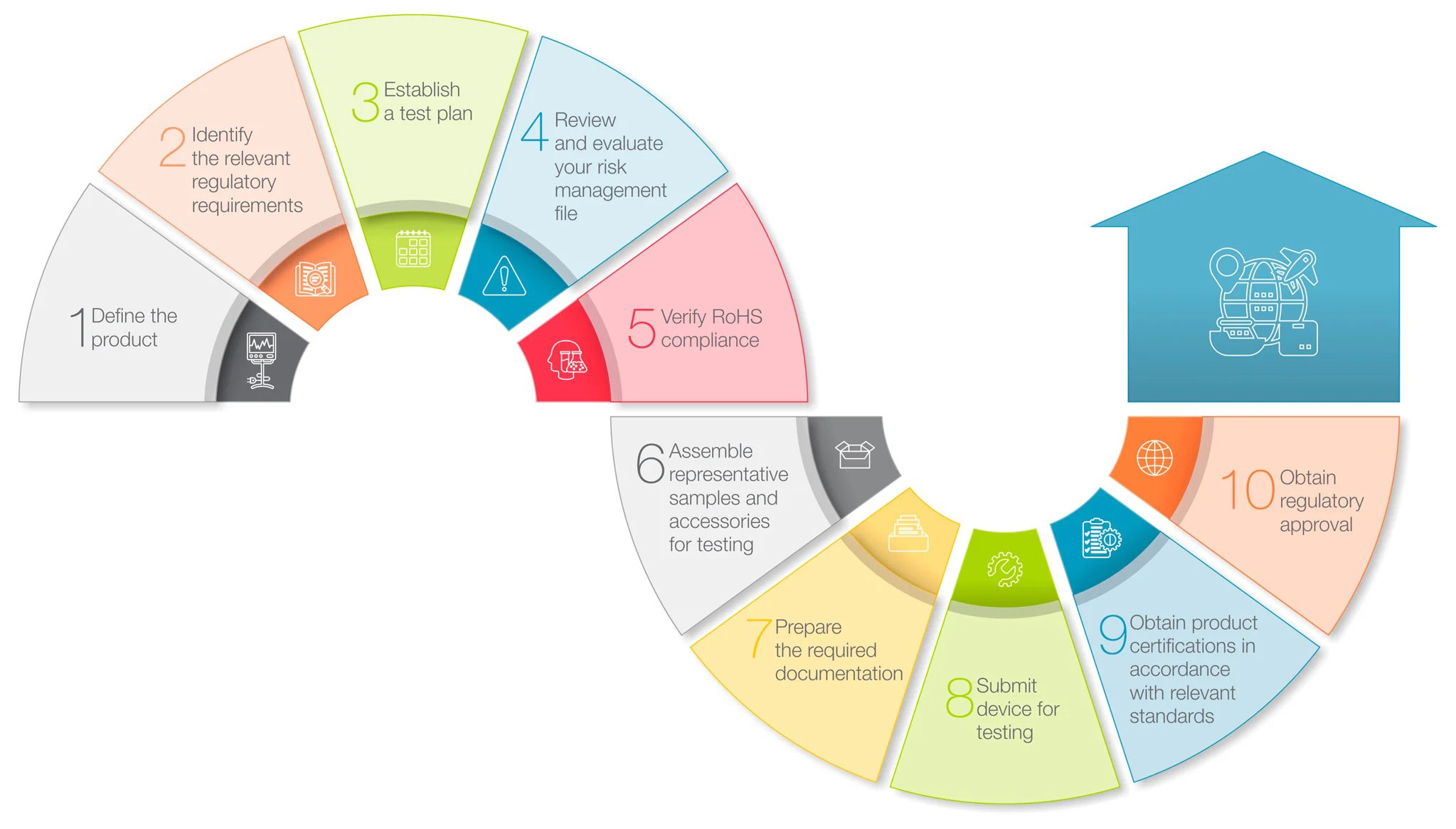 10 Steps for achieving medical device approval
A simplified roadmap to help guide you through the regulatory review and approval process applicable to medical devices in most major markets.
Learn More