Jotron increases safety with Nemko certified products
Jotron

delivers safety communication equipment to maritime and aviation customers that require safe operations and reliable technology. Jotron depends on Nemko for testing and certification of their safety-critical equipment.


In 1967 in Levanger, Norway, Jotron started as a small electrical company supplying and producing amplifiers for television antennas. For the last 50 years, Jotron has continued to develop, produce and supply advanced communication equipment. Jotron's customers work confidently, knowing that Jotron products deliver, and can withstand harsh environments, and have been tested and certified by Nemko.
Jotron products are often used in environments that are affected by noise and elements. It is essential that they are built strong and tolerate extreme temperatures, severe vibrations and motions, performing at all times.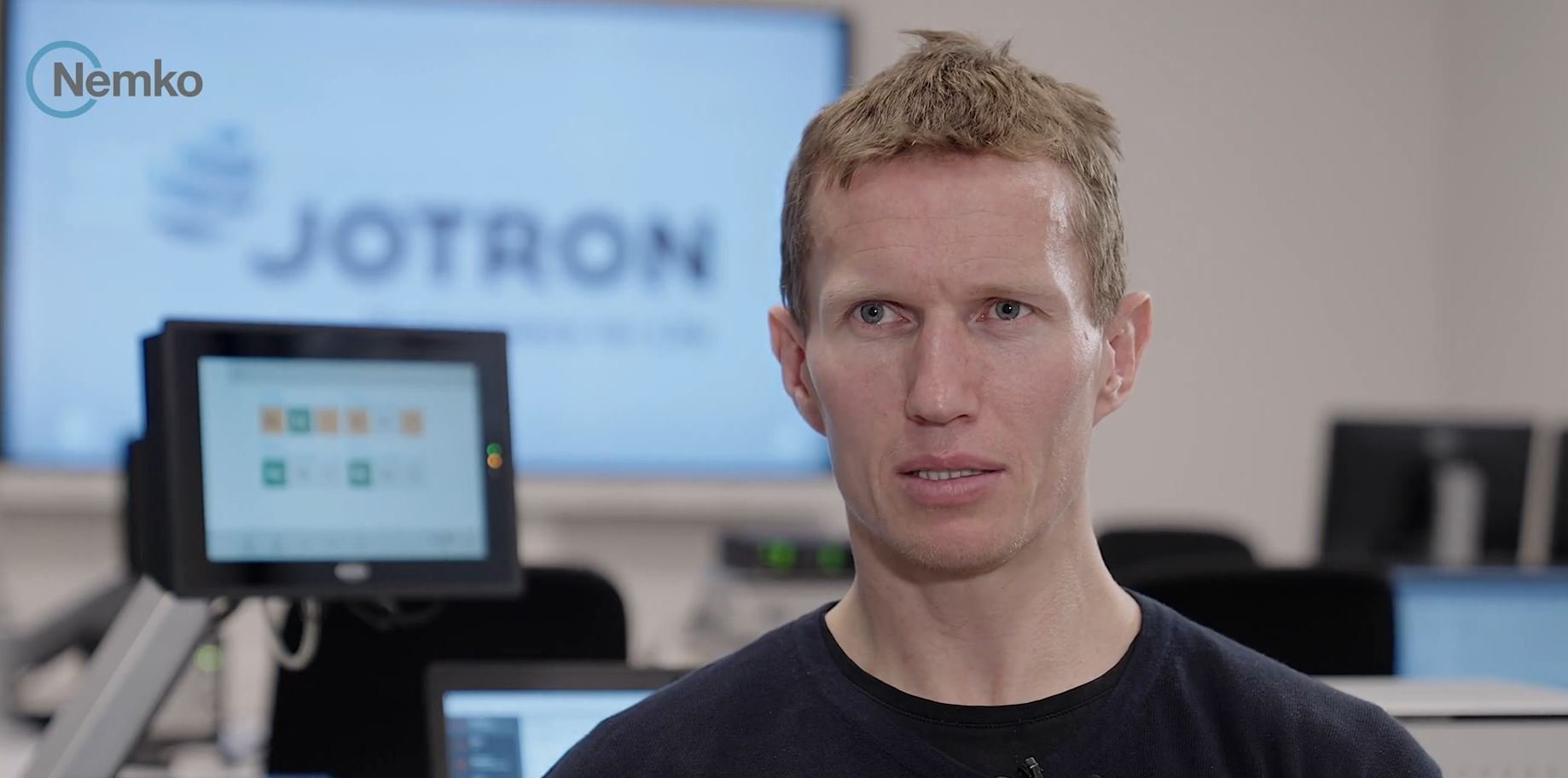 "Nemko is an authorized Notified Body with an accredited test lab, meaning that both Jotron and our customers can rely on quality products."
Frank Løke, Certification Manager at Jotron


At Nemko, we perform reliability, safety, EMC and radio testing to ensure that Jotron products work as designed in their intended environment. A series of tests are performed in a specific order, depending on the standard.
Typical testing required for maritime products:
Vibration testing on three axes, done at levels from 0.7G to 10G in force, depending on the standard. During the vibration tests, the products are checked regularly to ensure they remain functional throughout.
Climate testing is done in a climate chamber, where the product is subject to extreme temperatures and swings in humidity levels.

Inclination tests, performed on products with moving parts, simulate wave movements.

Ingress protection tests subject the product to water and dust.

Corrosion testing, subjecting products to salt mist, measuring corrosion over four weeks.

Insulation resistance testing subjects the products to high and low voltage. In addition to retaining their function, the products must retain their shape, form and colour during every test.

EMC emissions tests measure the emission of electromagnetic disturbance from the products.
EMC immunity tests

verify the design's capability to withstand external electromagnetic disturbances.
Jotron products are sold globally, they must comply with local regulatory requirements and standards, which varies between countries and regions depending on where they are sold. Nemko has a global network of contacts that offer additional guidance. This network has agreements with approval bodies and other authorities in most countries. Nemko assists companies gain market access within more than 150 countries.
Early dialogue with Nemko pays dividends
Nemko's engineers are in dialogue with manufacturers concerning all relevant standards, testing, and they report immediately if a product fails any of the tests that will alter the schedule. Nemko welcomes customers to follow the testing in person or remotely. If a product fails a test, the worst case scenario is that it may be sent to the drawing board for redesign, causing a delay to market that could last weeks, months or even years in extreme cases. Such a delay is extremely rare for an experience manufacturer, such as Jotron.
Jotron benefits from engaging Nemko early in the development phase of a new product. Unfortunately, many less experienced manufacturers take costly shortcuts during early development, causing regrets later in the process.
"We discuss which requirements and standards are applicable to obtain certification for each product," says Frank Løke, Certification Manager at Jotron. "Generally, we do this early because we can then define the appropriate testing needed to ensure that we get certified," he says. "Nemko contacts are available, helpful and respond quickly to our needs," he says.
The most effective and cost-efficient method of product development occurs by contacting Nemko at the beginning of new product development. Nemko's team of experts will ensure that you as a manufacturer are made aware of all the applicable requirements and standards, avoiding delays and unexpected surprises.
Top reasons Jotron chooses Nemko:
Knowledgeable and experts in their field

Timely and efficient

Accessible, open and helpful

Detail-oriented, flexible and delivers as promised

Global network and presence

About Jotron
Jotron develops, manufactures and markets state of the art communication products and systems for land, sea and air applications worldwide. Jotron was incorporated in 1967 and three years later produced the world's first Emergency Position Indicating Radio Beacon (EPIRB), which was released in 1970. The company has evolved from a small company located only in Norway to 300 employees worldwide, with additional offices in Lithuania, Singapore, the United Kingdom, the United States and a representative office for the ATC market in China. Products are also sold and serviced through international partners.
For more information, visit jotron.co
Sign up for relevant updates from Nemko