June 10, 2020
Disruptive wireless charging technology has the potential to revolutionize ferry transportation in Norway
We live in a time of seemingly nonstop technological advancements in virtually every aspect of our daily lives. So it's not surprising that even tradition-bound industries like the maritime industry are actively exploring how new technologies can transform their activities while also helping to reduce the global effects from the use of fossil fuels.
Such is the case with Finnish-based smart technology company Wärtsilä. A long-time Nemko customer, Wärtsilä recently contracted with Nemko to assess the company's wireless inductive charging systems for battery-powered ferries. Rechargeable lithium-ion (Li-ion) battery technologies are ideal for ferries, since they typically operate on routes of limited duration, allowing for frequent recharging.
In Norway, ferries with rechargeable battery-powered propulsion systems were first introduced in 2015, and are expected to represent more than a third of Norway's ferry fleet by 2022. They offer significant environmental advantages over legacy-powered ferries, particularly in environmentally vulnerable areas such as the West Norwegian Fjords, a UNESCO World Heritage Convention site. And these battery systems are typically recharged using electricity produced by hydroelectric power stations, offering further environmental benefits.
The problem is that charging battery-powered propulsion systems in ferries must take place during the limited time that a ferry is docked for unloading and loading between scheduled crossings. In many cases, crews have less than 10 minutes to fully recharge onboard batteries. Working within such short timeframes can be made even more challenging when it requires connecting cables between the ferry's battery system and the onshore charging facility.
To help address this problem, Wärtsilä developed a wireless inductive charging system to facilitate the transfer of electrical power from the shore to ship, replacing the need for a direct cable connection. The company's charging system transfers energy through electromagnetic fields, thereby eliminating the physical connection between ship and shore. Eliminating the cables also allows the transfer of electrical power to begin even before the vessel is completely docked, and without the need for additional onshore labor.
Wireless charging technology is not new. In fact, Nikola Tesla first demonstrated how to transfer energy between two objects across an electromagnetic field in 1893. But scaling wireless charging efforts to safely address the massive recharging requirements of a ship was uncharted territory.
According to Sindre Holsbøe Brelum, Key Account Manager for Nemko Scandinavia, Wärtsilä contacted Nemko to assess the system's magnetic field and acoustic noise characteristics and to determine if wireless inductive charging at the required level could have an adverse effect on the operation of the ferry's critical systems or equipment, or on the health and safety of the ferry's crew and passengers.
Experienced Nemko engineers conducted the requisite measurements of emissions from Wärtsilä's wireless inductive charging system for compliance with the ICNIRP Guidelines for limiting exposure to time-varying electric and magnetic fields (1 Hz – 100 kHz), the internationally-recognized standard for protection against the adverse health effects of non-ionizing radiation. The Nemko engineers concluded that the design and construction of the Wärtsilä system met the electromagnetic exposure limits identified in the Guidelines, thereby offering the required protection against possible adverse health effects for both a ferry's crew and its passengers, including those with pacemakers.
Nemko engineers also conducted testing of the Wärtsilä wireless inductive charging system to determine compliance with mandatory audible noise level limits applicable on board ferries and other ships. The engineers concluded that the Wärtsilä system was designed and constructed to reduce onboard noise and that it provided sufficient protection to both crew and passengers.
As a result of the successful outcome of Nemko's testing, the Wärtsilä wireless inductive charging system was installed on Norled's ferry MF Folgefonn, which operated on the West coast of Norway. This made the MF Folgefonn the world's first battery-powered ship using wireless charging technology. A full scale test period of one year with the ferry in normal commercial traffic was completed with successful charging taking place 30 times per day, showing no risks and no wear to the system.
Nemko's Holsbøe Brelum sees a great future for wireless charging systems aboard ferries and other maritime vessels. "Wireless charging provides the requisite electrical power needed to operate ferries, and it does so rapidly and efficiently," he says.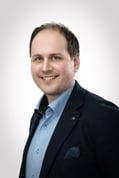 "It doesn't require cables and it reduces the need for physical contact, which are important advantages in this kind of application. And it provides a path for future developments that could further improve the potential application of battery-operating propulsion systems in other vehicles and systems."