This on-demand webinar will give you a better understanding of the requirements and process for obtaining a Gulf Conformity Mark and sell your products in the Arab States of the Persian Gulf.

You will also be brought up to date on the upcoming changes to Safety and Electromagnetic Compatibility (EMC) standards.

The webinar will give you an overview of:
What your product needs to obtain a Gulf Conformity Mark and gain access to a market with 80 mill. people

The upcoming changes to the EMC and safety standards covered by the certification

What to do from here



Webinar presenter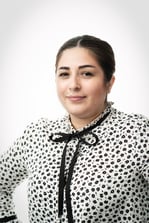 Yasaman Vadoudi
Yasaman is located in Norway in Nemko's Oslo office and she is Nemko's Certification Project Handler of the Gulf Conformity Mark. Yasaman has helped companies obtaining a G-Mark for the past three years and she has an active role in the development of the scheme through her membership in the working group of the GCC Standardization Organisation's (GSO's).